So it's that time of the month again where we discuss and dissect this month's TreasureTress box and all the fabulous goodies it entails!
I have to say, no word of a lie, this is probably hands down my favourite TreasureTress box to date! I love that this month's box included some serious throw backs but also some of the most sought after products on the Curly-Hair market at present…
With that being said, let's jump straight into it!
…
This month's TreasureTress box is a Beach Edition and therefore includes all the essential products you'll need for your wash and go as well as styling, so it has the perfect mixture of products ranging from co-wash's – to – oil lotions – to – edge control! The most essential element within them all is OIL!
In this month's box, TreasureTress have provided 5 full sized products along with a full sized bonus product, too!
•
The first full sized product is the Activilong Actiforce Co -Wash and I was extremely excited to try this one out! I was introduced to Activilong through TreasureTress a few month's back in a previous box, and the most satisfying thing about trying out a new product is expecting it to be completely non-responsive to my hair followed by results which reveal quite the opposite!
I'm genuinely in LOVE with Activilong products, and the co-wash is absolutely no different to that…
For all the Type 4 Curlies out there, this is ALSO your brand (and product.) I've found that a lot of the products that work well for me as a Type 3 B/C Curly head, don't always work well for my friends who have Type 4 Curls…this brand as a whole however, has the ability to add real moisture, hydration and definition to your curls and I can guarantee it is a 'universal' brand for all of us.
The only downside to this particular product is it's size! This is a full sized product at 240 ml (8.2 fl. oz) which is a lot less in comparison to the next product…
•
The second full sized product is the Palmer's Zero Break Strengthening Oil Conditioner. I have seen this product being reviewed everywhere and I was so keen to get my hands on it, so to see that it was in this month's TreasureTress box made me erratically impatient for my next opportunity to do a Wash and Go!
I thoroughly enjoy this product because it has a really calm scent to it and does exactly what the product suggests it will do! Throughout application it has a really great 'slip' which I look for in conditioners because it lets me know that I'm receiving the right amount of coverage from my scalp all the way through to my ends. During this time of year, it's really important that we use products that have a good 'slip' because it helps to alleviate split ends, hydrate our curls and leaves our hair feeling super soft!
An additional plus to this product is it's size! This is a full sized product at 350 ml (12 fl. oz) !
•
The third product was probably the one I was most hesitant about, which was the ORS Olive Oil Lotion…
If I'm being completely honest, I remember my first hesitation being a reflection on the past when I would use this product as a little girl, piling loads of oily hair products onto my hair in hopes it would make my hair look half decent. The scent of this product initially reminded me of that moment in my life so when I first saw it I thought "Oh no, not you again!"
To my complete surprise I tried this product with very low expectations and was completely WOW'd by it's result. My curls were completely protected in the nourishment of this product and I also felt so happy that it had this result as it completely diminished my previous hesitations… I also struggle with dry areas on my scalp which I think have been influenced by sun exposure, so I used more of this product in those areas and found that the curls within that area looked extremely hydrated!
Over the weekend, I also used this product in my sister's hair as she too has been struggling with her curls being a little dehydrated due to sun exposure. With the help of this product it really helped to manage that dryness and overall disguised the previously brittle appearance of sections of her hair. Overall I think this product would be great for when our curls are exposed to really extreme weather, but would also serve as a great ingredient within a home made hair mask!
•
The fourth product within this month's TreasureTress box is the ORS Olive Oil Edge Control. Just like the last ORS Olive Oil product, I was a little sceptical due to it's association, however I found that not only does this product really have a noticeable sheen, but it has an AMAZING hold, too!
One thing that us Curlies might experience is when we're trying to lay down our edges and our Curls have other plans…there's nothing worse than your curls coiling up and your edges looking completely untamed! This Edge Control really does have a great hold and with the combined Olive Oil, gives that necessary richness which adds undeniable hydration!
•
Going back to Palmer's, another product that was provided in this month's TreasureTress box is the Palmer's Coconut Oil Dry Mist. I don't really use dry mists and therefore didn't really appreciate how essential they are to have within my collection…
Have you ever had one of those days when you've been out and about, maybe even at work, and you think that your hair just needs a slight boost? I've started carrying this in my hand bag to work because this is the exact midday boost that my hair has been yurning for!
The nice thing about a dry mist is that it gives you the necessary hydration without adding any extra weight, so your curls stay in place with a much more smoother and defined appearance, but without the 'I'm drenched in heavy product!' cry for help that sometimes over moisturising can cause!
If you're someone who is trying to build on their collection, why not add in a Dry Oil Mist to give you that necessary daily uplift when your curls are in need?!
•
As a really lovely bonus, TreasureTress have thrown in not just one bonus product, but two!
I love that TreasureTress have often provided not just amazing products for our hair, but for our bodies! I've not yet tried the Palmer's Coconut Oil Body Firming Sheet Mask, but as a complimentary bonus product to help with firmer skin; it's definitely appreciated!
In addition to this, the Design Essentials Coconut and Monoi Moisture Boost is great as a curl refresher/revitalizer. The fact that it contains Coconut (my FAVE ingredient) adds to it's really sweet but subtle scent but topping this, it's got such a weightless feel which gives your hair that defined bounciness that every Curly on the planet looks for in a Curl Refreshing product!
The only down side to Design Essentials as a brand, in my opinion, is their packaging. I'm really not a fan…it doesn't stand out to me as much as SheaMoisture, Cantu or Palmers do, and although this has no reflection whatsoever on the quality of their products, I tend to overlook them and reach for other products…
•
I have to say though, although I've thoroughly enjoyed each product in this month's TreasureTress box, my favourite three products have to be the below: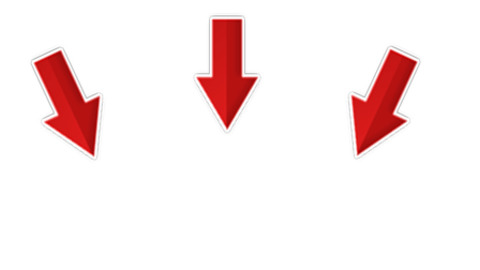 As I've already mentioned, the Activilong brand never disappoints so this was an easy pick. I was completely blown away by the slip, scent and hydration of the Palmer's Strengthening Oil Conditioner but most of all, the ORS Olive Oil Hair Lotion left me literally gob-smacked. I stared at my curls for a good 15 minutes trying to understand how I'd slept on this product for so long and allowed a completely unjustified childhood memory to throw me off of it!
•
Now, looking back at last month's TreasureTress MONSTER of a box, my favourite products were the SheaMoisture Fruit Fusion Coconut Water Weightless Hair Masque (what a mouthful!) and the Phyto Specific Baobab Oil. Both of these have been used religiously in the last month (although I can't lie I've had to slow down with the excessive pumping of the Baobab Oil because that is one expensive product!) I'd highly recommend both…the Baobab oil adds such an obvious richness to your curls whilst the SheaMoisture Weightless Hair Masque is truly weightless, adding a very generous cocktail scent to your curls!
…
If you'd like to know more about TreasureTress, click the link below to their website!
http://www.treasuretress.co.uk/
As I've mentioned in previous blog posts, I simply cannot get enough of TreasureTress. All views and opinions expressed are completely unbiased and I cannot thank TreasureTress enough for providing high quality and affordable (sometimes not so affordable!) products that I can add to my collection!
For Curlies like me, who are always on the go and don't always have the time to experiment and dabble in new products, this is definitely a worthy monthly subscription!
If you've tried out the products in this months box, let me know what you think! Are we singing off the same hymn sheet or do you have a different opinion…Let me know!